I love making a crafty project that I can use for a special event but also keep around the house to enjoy for every day use. Serving trays are a great example of this. Making a fun DIY serving tray is a great way to add a handcrafted touch to your party, but you can also place them around your home for décor. In fact that's usually a criteria for me as to whether a party project is worth the crafting time - it either needs to be functional after the party is over, or be a gift that the guest of honor or party guests can enjoy after!
Here are some more cute ideas on serving trays you make yourself!
Use picture frames to make these pretty trays!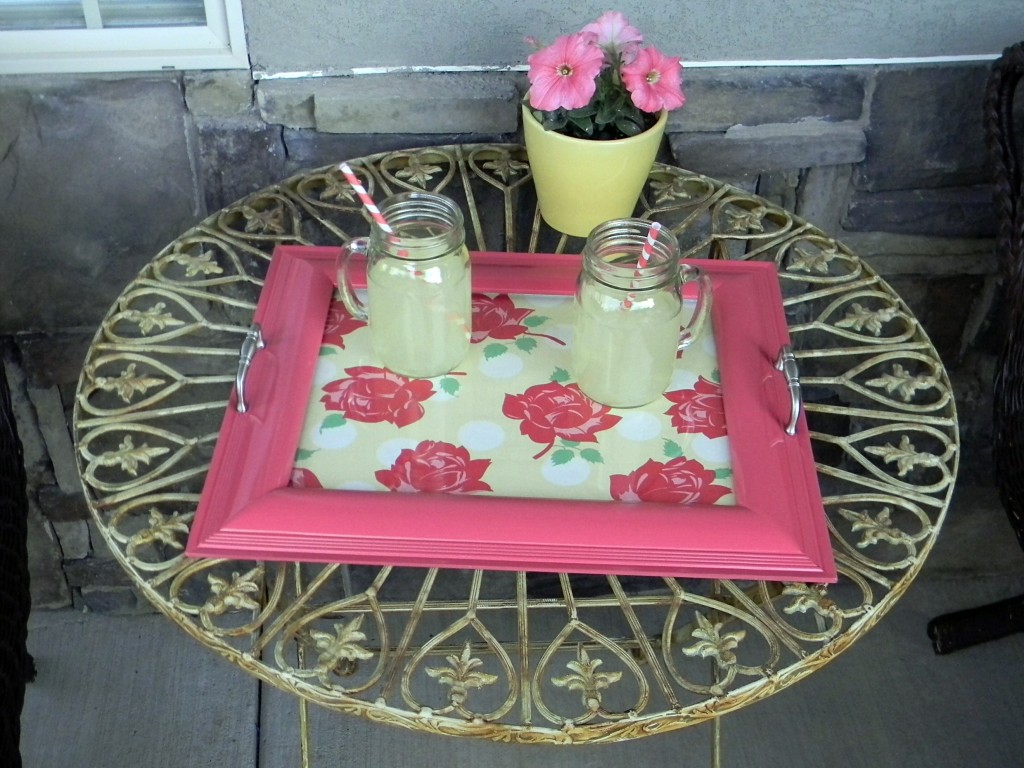 1.
Frame to Tray Tutorial from Thrifty and Chic
(found
via Ucreate
!)
2.
From Frame to Tray from Organize Your Stuff Now
.
Add a special touch to a simple tray with these three great ideas!
1. Use craft punches and cork shelf liners to make this
non-slip surface tray from Martha
.
2. Paint a
fun striped tray with Martha
.
3.
Make a faux tile tray with patterned paper from the Homework blog
.
Need more DIY serving tray ideas? Check out our
first post on serving trays
!