Nothing says birthday party quite like a cupcake. It's obvious we think so since cupcake wrappers and toppers are in our birthday packs. But we felt the sweetness of a cupcake was the perfect emblem for a little girl's birthday party, so we created our adorable
Sweets & Cupcakes Party Pack
!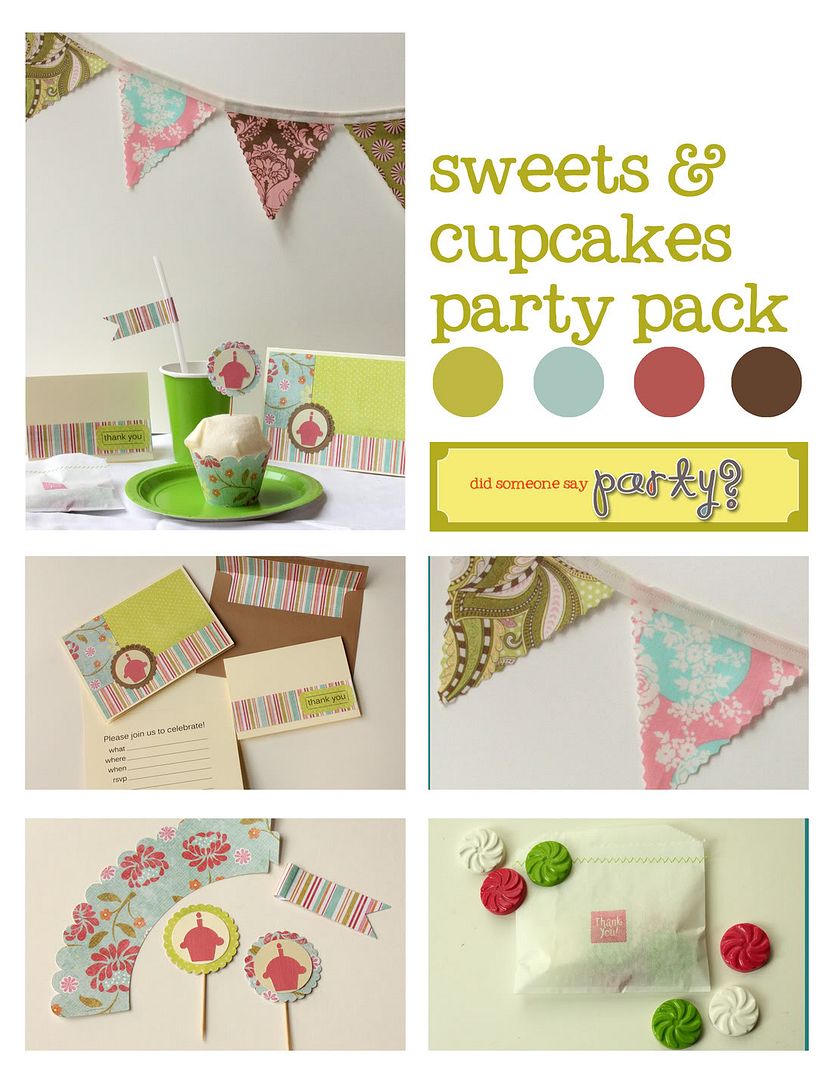 So today's Friday Finds is dedicated to this sweet party pack! I admit I had a tough time narrowing down my choices this week!
1. I love the idea of throwing a baking party for your little girl, and this pack would be perfect for that party. Of course every guest of honor at a baking party needs her own special apron! This child size cupcake apron by Kidz Crafts would be a perfect one for the occasion. (by the way, they have cute chef's hats for kids too!)
2. These adorable party hats by babydarling would be a perfect addition to the pack! I love how the hats have varying patterns - absolutely beautiful!
3. This cupcake match game by boobaloo baby would be a perfect match! :) It would make for a fantastic party activity as well as a gift!